Tax Report for VirtueMart
A simple VM plugin to display basic tax reports (#orders, revenue and tax amount per tax rule) for any configurable time period.
This is a simple plugin that shows some basic tax statistics for a given time period (numbers of orders, total amount and tax amount) for each tax rule defined.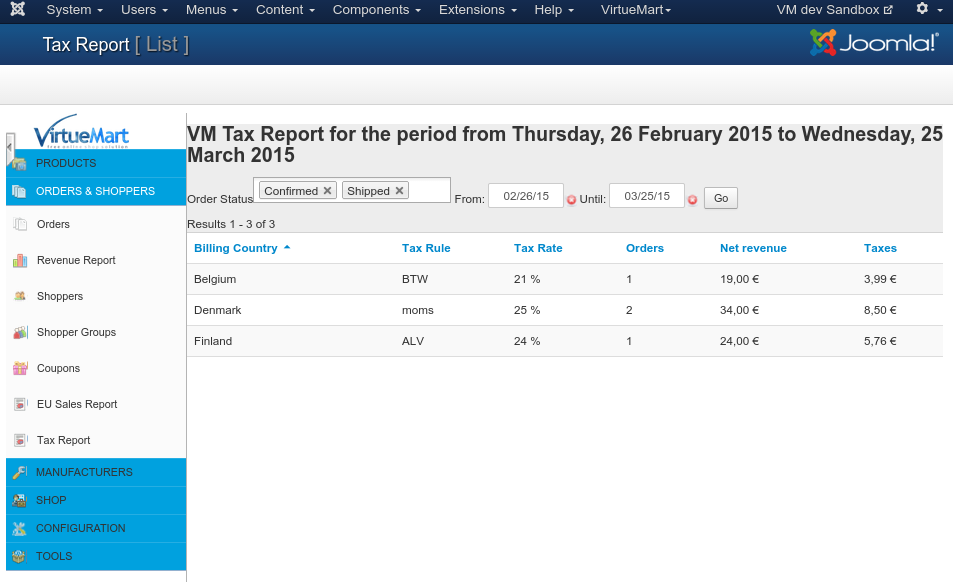 There are no configuration settings, simply install the plugin and you can view the tax report in VirtueMart under "Orders & Shoppers" -> "Tax Report".
This is actually the result of our VM custom views tutorial:
https://open-tools.net/documentation/tutorial-extending-vm-with-custom-views.html